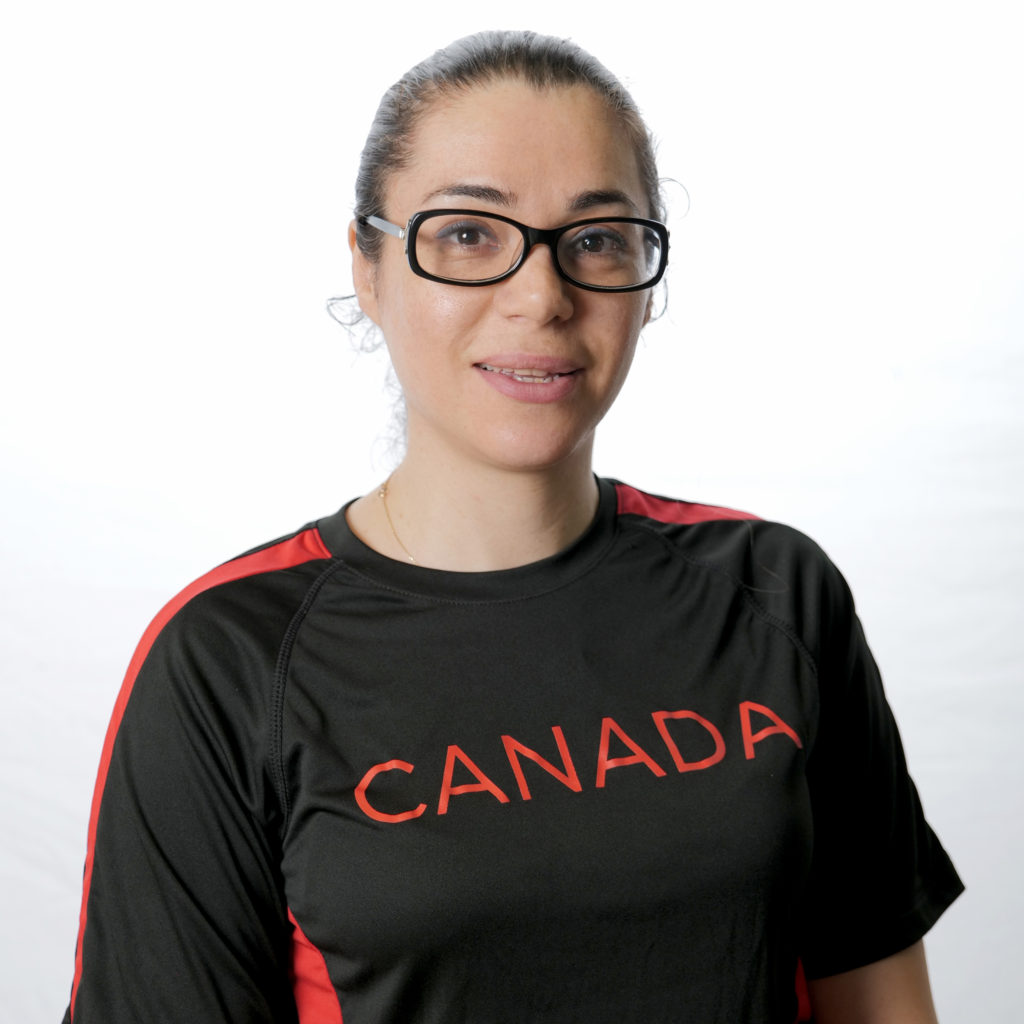 Kinesiologist
Email: anousheh_vp@hotmail.com
Annie holds a Master's degree in Kinesiology from the University of Montreal (UDM, Canada) and a Master's degree in Physical Education and Exercise Science from the University of Tehran (UT, Iran). In addition, she has a national diploma specializing in Hydrotherapy and nearly two decades of experience working with patients and athletes with musculoskeletal disorders or injuries and neuromuscular conditions; in particular, Cerebral Palsy, Muscular Dystrophy, Multiple Sclerosis, and Spinal-Cord Injury.
As a former national competitive swimmer and national coach, Annie is passionate about sports. She is combining years of personal experience as an athlete with her expertise in physical training, to provide highly customized exercise interventions featuring innovative approaches to physical preparation and recovery for athletes and para-athletes. Annie also contributes to various research projects with Boccia Canada under the supervision of Dr Francine Pilon and Dr François Prince.