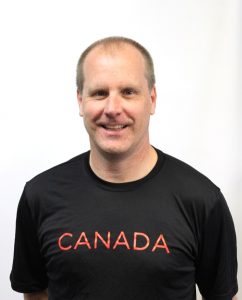 Executive Director
Tel: (613) 748-1430 x1
Email: pleyser@bocciacanada.ca
Peter comes to CCPSA from the Canadian Centre for Ethics in Sport where he was the Associate Director, Business Development. In addition, Peter has also held the position of Acting Executive Director at the True Sport Foundation, and managed the 2011 and 2012 Canadian Sport Awards. He was a member of the 'Working Together Initiative', exploring how sports and physical activity can achieve and leverage multiple policy objectives. Prior to these roles, Peter was the Director of Golfmax & Business Development with the National Golf Course Owners Association. He is also a volunteer minor hockey coach and a member on his local community association board. Peter holds a Masters degree in Sport Administration from the University of Ottawa and has a strong background in sport leadership with a particular focus on business development and sponsorship.