Rules
Click here for detailed boccia rules.
Equipment
There is very little equipment used in boccia.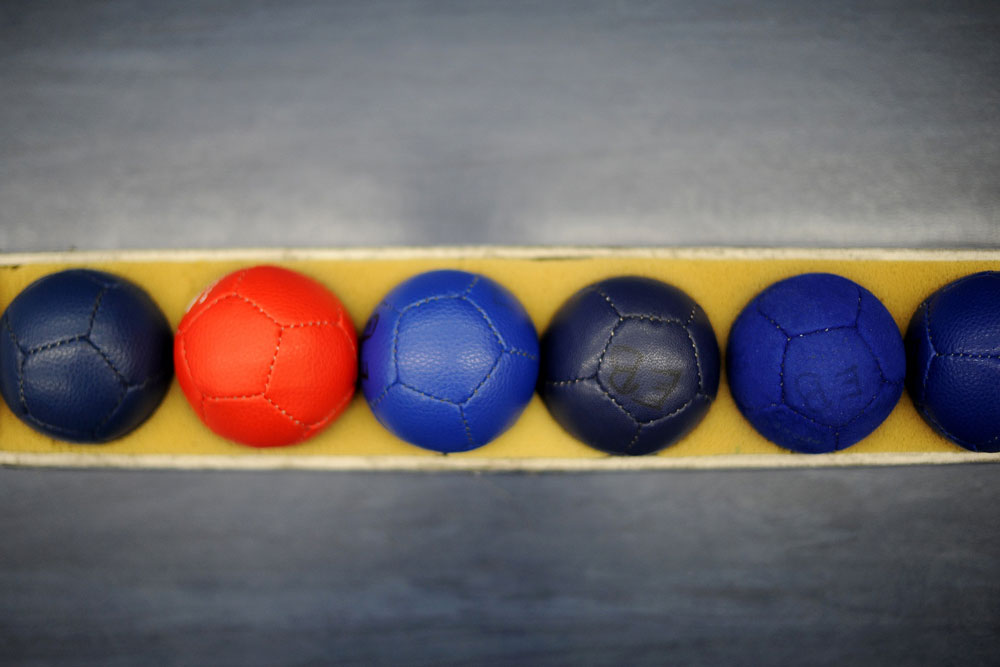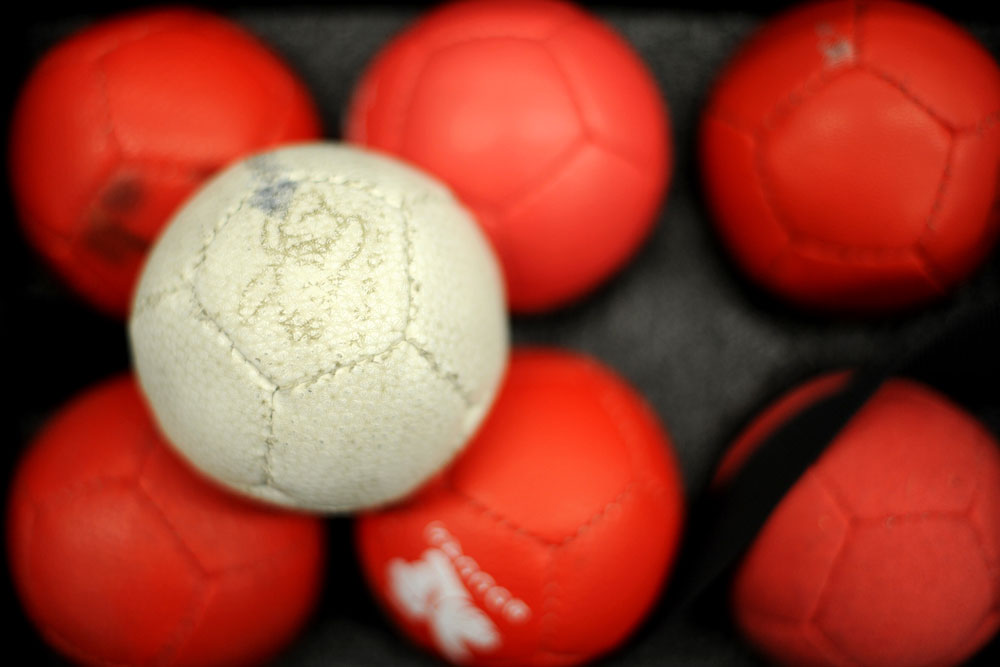 There are a total of 13 balls used in a game (6 blue, 6 red and 1 white, "the Jack"). Boccia balls are slightly larger than tennis balls and are available in different grades of softness and hardness.
Additional equipment can be used by athletes as needed, depending on their classification level, including ramps and pointers.