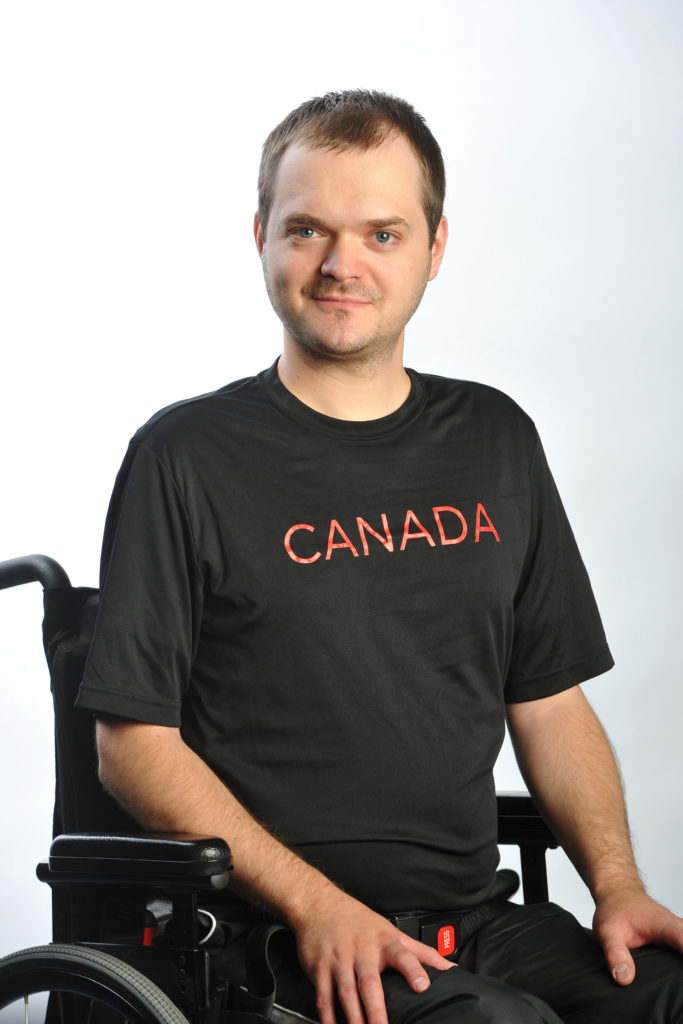 Birthdate: July 29, 1983
Hometown: Chisinau, Republic of Moldova
Residence: Montreal, Québec
Class: BC4
Iulian Ciobanu burst on to the boccia scene in 2015, making his first national squad just one year after taking up the sport. Iulian played a key role in the BC4 pair's gold medal performance at the 2015 Americas Team Pair Championships in Montréal. His calm exterior and poise on court have made him a strong member of the squad. Now playing boccia full time, Iulian's sights are firmly set on the 2020 Paralympic Games where he will compete alongside his teammates Alison Levine and Marco Dispaltro.
| | |
| --- | --- |
| 2015 | Canadian Boccia Championships – Bronze (Individual) |
| 2015 | BISFed Americas Team/Pairs Championships – Gold (Pairs) |
| 2016 | Canadian Boccia Championships – Silver (Individual) |
| 2016 | BISFed Montreal Boccia World Open – Silver (Pairs) |
| 2017 | Canadian Boccia Championships – Silver (Individual) and Gold (Pairs) |
| 2017 | BISFed Montreal Regional Open Championships – Gold (Individual & Pairs) |
| 2017 | BISFed Kansas City Boccia World Open – Bronze (Pairs) |
| 2017 | BISFed Bangkok Boccia World Open – Bronze (Pairs) |
| 2019 | Lima Parapan American Games – Bronze (Pairs) |
| 2019 | BISFed Sao Paulo Boccia America Regional Championships – Bronze (Pairs) |
| 2019 | BISFed Povoa Boccia World Open – Gold (Pairs) |