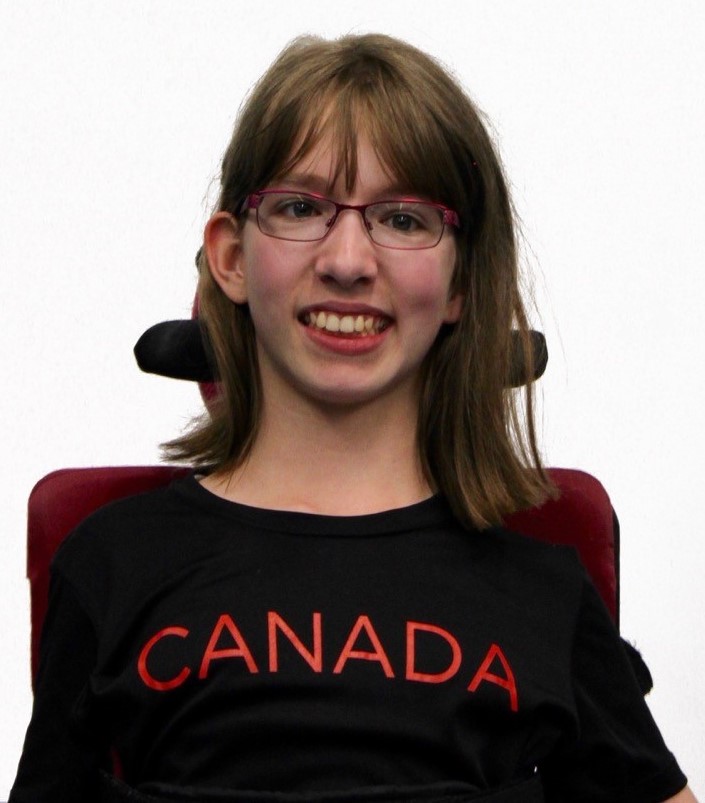 Birthdate: November 22, 2000
Hometown: Québec, Québec
Residence: Québec, Québec
Class: BC3
Marylou is a young athlete who started playing boccia in 2009 in a school program in Quebec city. She's the first athlete to join Team Canada as a "rising star" after being initiated to the sport at school. She just recently participated in the 2019 Défi Sportif Altergo where she won a bronze medal. Marylou is part of the future in the sport of boccia.
| | |
| --- | --- |
| 2017 | BISFed Montreal Regional Open Championships – Bronze (Individual) and Gold (Pairs) |
| 2017 | BISFed Kansas City Boccia World Open – Silver (Pairs) |
| 2018 | Défi Sportif AlterGo National Open  – Gold (Individual) |
| 2018 | BISFed Sao Paulo Boccia Regional Open – Bronze (Individual) and Silver (Pairs) |
| 2019 | Défi Sportif AlterGo National Open – Bronze (Individual) |
| 2019 | Lima Parapan American Games – Bronze (Pairs) |