Boccia's Best Athletes to Compete at Canadian Championships in Québec City
Published on: November 13, 2021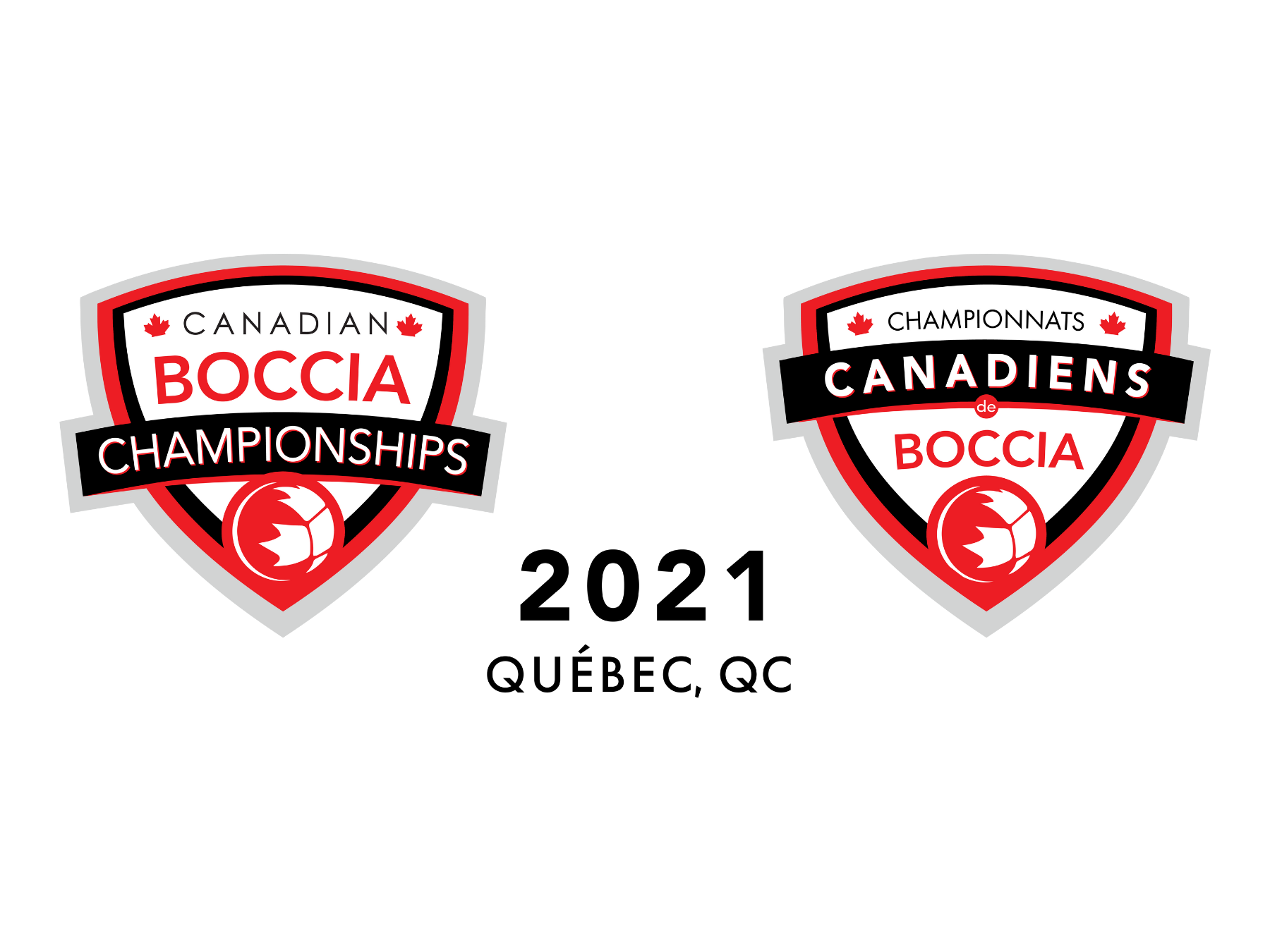 Canada's top-ranked boccia athletes will be competing in Québec City starting on Wednesday
Québec City, QC (November 12, 2021) – The 27th Canadian Boccia Championships are being hosted in Québec City, Québec from November 17 to November 20 at the Québec City Convention Center. This is the first time the Championships are being held in Québec City and one of the many times the Association québécoise de sports pour paralytiques cérébraux (AQSPC) hosts the Championships. It marks the first Canadian Championships and the second national competition since COVID-19 put a halt to all events in 2020.
Held annually, the event brings together Canada's best and upcoming boccia players to compete for the title of Canadian Champion in Team, Pairs, and Individual play. It is sanctioned by Boccia Canada and counts for national ranking points.
The Championships are guaranteed to showcase outstanding performances, great wins, upsets, and a lot of emotion. On full display will be the incredible skill and determination from boccia athletes across the country. The Québec team will have the biggest delegation of 22 athletes with Newfoundland, Ontario, British Columbia, and Alberta also represented.
What:
2021 Canadian Boccia Championships
When:
Wednesday, November 17
9:00 – 18:00 EST: Individual Competition
Thursday, November 18
9:00 – 16:30 EST: Individual Competition
Friday, November 19
9:00 – 16:30 EST: Individual, Pairs, Team, and Open Competition
16:30 – 17:30 EST: Medal Ceremony for Individual Competition
Saturday, November 20
9:00 – 16:00 EST: Pairs, Team, and Open Competition
16:00 – 17:00 EST: Medal Ceremony for Pairs, Team, and Open
To view the Championships via live webcast, click here.
For the detailed schedule, click here.
Where:
Quebec City Convention Centre
1000 Bd René-Lévesque E
Québec City, QC
G1R 5T8
Who:
Forty-one athletes are participating in the 2021 Canadian Boccia Championships with five provinces represented. Among the participants are four athletes who participated in the 2020 Tokyo Paralympic Games including Alison Levine, Danik Allard, Iulian Ciobanu, and Marco Dispaltro. Current and former National Boccia Training Squad athletes and top-ranked players in each province will be competing as well including:
BC1
Chris Halpen (Victoria, BC)
Dorya Belal (Brossard, QC)
Hanif Mawji* (Burnaby, BC)
Justine Bureau (Lévis, QC)
Lance Cryderman* (Sudbury, ON)
Lois Martin (St. John's, NL)
Stephen Westcott (Conception Bay South, NL)
BC2
Danik Allard* (Bois-des-Filions, QC)
Dave Richer* (Montréal, QC)
Hayley Redmond* (St. John's, NL)
James Davis (Thorold, ON)
Kristyn Collins (St. John's, NL)
Lisa Ferenc (North Vancouver, BC)
Maggie Julien (Sudbury, ON)
Michael Mercer* (St. John's, NL)
Nathan Bragg (Vancouver, BC)
Olivier Dussault (Québec City, QC)
Olivier Roy (Québec City, QC)
Paul Jalbert (Prince George, BC)
BC3
Alexandre Raymond (Sorel-Tracy, QC); Ass: Isabelle Blette
Alexandre Ziegler (Montréal, QC); Ass: Éric Ziegler
Éric Bussière* (Verchères, QC); Ass: Francine Hébert
Joëlle Guérette* (Montréal, QC); Ass: Jonathan Manseau
Joshua Gautier (Niagara Falls, ON); Ass: Joyce Gautier
Marianne Paquet (Québec City, QC); Ass: Gilles Paquet
Marylou Martineau* (Québec City, QC); Ass: Josée Duquette
Philippe Lord* (Blainville, QC); Ass: Gaétan Lord
Ryan Rondeau (Edmonton, AB); Ass: Meghan Lewis
Sandra Regalo (London, ON); Ass: Tracey Carvell
BC4
Alexandre Lemaire (Kingsey Falls, QC)
Alison Levine* (Montréal, QC)
Iulian Ciobanu* (Montréal, QC)
Marco Dispaltro* (St.-Jérôme, QC)
BC5
Giovanni De Sero (Guelph, ON)
Marc-Antoine Goupil (Honfleur, QC)
Terrie Hefford (Mount Pearl, NL)
Open
Ariane Dubuc (Montréal, QC)
Kylie Waters (Victoria, BC)
Richard Brochu (Montréal, QC)
Still to be confirmed through classification: Gregore Ciobanu (Laval, QC) & Leah Gustave (Montréal, QC)
Note: The * indicates that the person is a current member of the National Team
Interview Availability
---
About Boccia Canada
Boccia Canada is the boccia delivery arm of the Canadian Cerebral Palsy Sports Association (CCPSA), the National Sport Organization for the Paralympic sport of boccia. Boccia Canada is focused on providing athletes and individuals of all ages and skill with the chance to play a unique Paralympic sport. CCPSA collaborates with partners to increase the participation of Canadians with cerebral palsy and related disabilities in sport and physical activity, while leading, developing and growing boccia from grassroots, to producing World and Paralympic Champions.
---
About boccia
Boccia is a Paralympic sport of precision and strategy similar to lawn bowling or curling, played by athletes with Cerebral Palsy, Muscular Dystrophy and related disabilities. It is one of only two Paralympic sports that do not have an Olympic counterpart. Athletes compete in one of six sport classes based on their level and type of disability: BC1, BC2, BC3 BC4, BC5, and Open.
---
Media Contact
Holly Janna
Communications Lead and National Team Coordinator, CCPSA
Email: hjanna@bocciacanada.ca
Phone Number: 613-748-1430 x3 | 514-944-5193