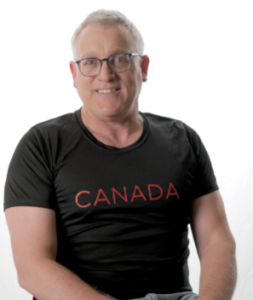 Integrated Support Team (IST) Lead
Email: francois.prince@umontreal.ca
François has over 35 years of sports and rehabilitation research experience. As a Professor of Biomechanics since 1994, he has completed a BSc specialized in high performance coaching and a Master degree in biomechanic. Then, he finished a doctoral and a post-doctoral degree in the development of prosthetic feet for walking and running in lower-limb amputees. He was a cofounder member of the Association québécoise des intervenants auprès des personnes amputées from which he received the Debbie Gencher–Yvon Bureau Carrier Award in 1997.
François joined Boccia Canada in January 2017 and has been doing research sponsored by Own the Podium. He is acting as the Integrated Support Team Leader for Boccia Canada in January 2019. Finally, François give support to athletes and coaches for performance evaluation and development of new Boccia equipment.