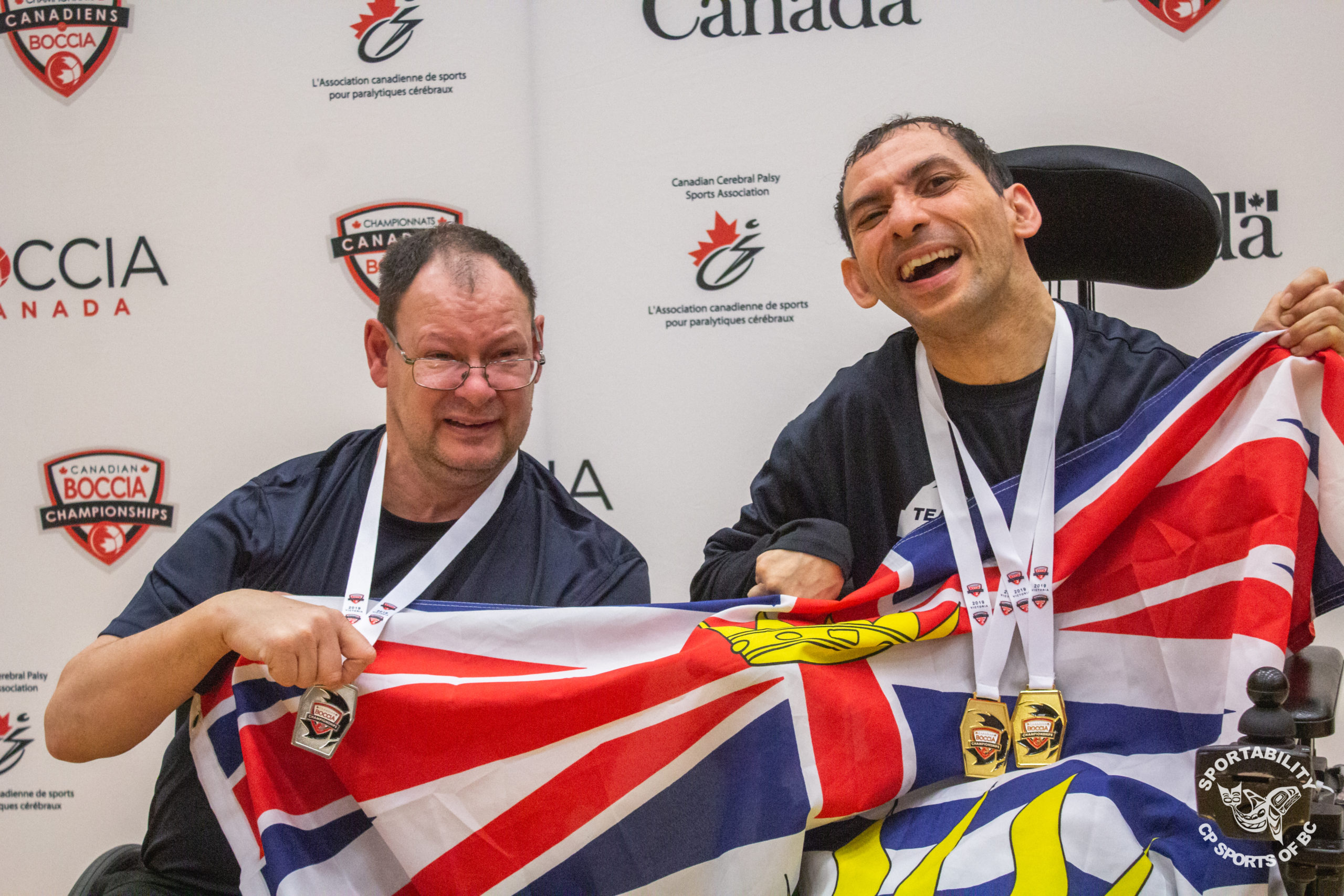 Ottawa, ON (June 11, 2020) – In partnership with the Host Organizing Committee and our Provincial Partners, Boccia Canada have made the decision to cancel the 2020 Canadian Boccia Championships which were scheduled for November 18-22 in London, ON.
Since mid-March when the COVID-19 outbreak grew in Canada, discussions have been ongoing with multiple stakeholders on the status of the Canadian Boccia Championships. From the outset, a number of conditions were required to move forward with the event. Those included ensuring the health and safety of the participants'; for all Provinces sending a team, facilities being open by July 1st to allow athletes to train; participants' comfort level with travelling; and following public health, provincial and federal government guidelines. It has become apparent that these conditions will not be met in time for this year's event to go ahead.
"While disappointed that we will not be able to bring the boccia community together this year for the 27th edition of the Canadian Championships, we are just not at a point where the original requirements identified can be met" noted Peter Leyser, Executive Director. "However, we are really pleased with the consultation process that took place in making this decision and grateful for the cooperation from all stakeholders."
"Although disappointed we won't be hosting this year, we know this is the right decision as the safety of everyone's health is our top priority" stated Adam Dukovich and Tammy McLeod, Co-Chairs, London Organizing Committee.
London will now host the Canadian Boccia Championships in 2022, while Québec City has been named host for 2021, scheduled to be held at the Québec City Convention Centre, November 16-20. "We wish Québec City good luck in 2021 and look forward to welcoming everyone in 2022" added Dukovich and McLeod.
During these distancing times, Boccia Canada continues to engage in a number of virtual boccia programming activities. As restrictions begin to ease across the country and the organization feels comfortable in ensuring the health and safety of participants, we are considering hosting smaller, regional events, beginning in the winter.
About Boccia Canada
Boccia Canada is the boccia delivery arm of the Canadian Cerebral Palsy Sports Association (CCPSA), the National Sport Organization for the Paralympic sport of boccia. Boccia Canada is focused on providing athletes and individuals of all ages and skill with the chance to play a unique Paralympic sport. CCPSA collaborates with partners to increase the participation of Canadians with cerebral palsy and related disabilities in sport and physical activity, while leading, developing and growing boccia from grassroots, to producing World and Paralympic Champions.
About boccia
Boccia is a Paralympic sport of precision and strategy similar to lawn bowling or curling, played by athletes with Cerebral Palsy, Muscular Dystrophy and related disabilities. It is one of only two Paralympic sports that do not have an Olympic counterpart. Athletes compete in one of six sport classes based on their level and type of disability: BC1, BC2, BC3 BC4, BC5, and Open. For more information on boccia, visit http://bocciacanada.ca.
---
Media Contact
Holly Janna
Email: hjanna@bocciacanada.ca
Phone number: (613) 748-1430
2020 Canadian Boccia Championships Cancelled due to COVID-19