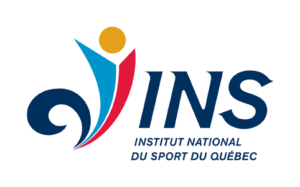 Montréal, August 3, 2017 – The Institut national du sport du Québec (INS Québec) enthusiastically welcomes the National Boccia Training Squad as a high-performance training group. This is the first Paralympic-only sport to take up residence at the INS Québec Complex in the Olympic Park. With its own training facility, this new sport will benefit from support by INS Québec's medical and scientific experts, in addition to daily access to the world-class facilities of the INS Québec Complex. Boccia is the 9th sport to take up residence at the INS Québec Complex, along with fencing, gymnastics, judo, synchronized swimming, swimming, short track speed skating, diving and water polo.
To accommodate the training squad, INS Québec has developed a permanent Paralympic quality boccia facility. Thanks to the collaboration of a team of experts offering integrated support, the athletes and coaches will receive guidance, advice and follow-ups in specific fields. "Boccia Canada is privileged to have this training centre in a true high-performance environment for the national team," comments Mario Delisle, Head Coach of the high performance program. "We are very happy to have a space dedicated exclusively to boccia in the INS Québec Complex." Boccia Canada believes that the national training squad athletes benefit greatly from training alongside Olympic and Paralympic athletes from other sports at the INS Québec Complex.
"The arrival of Boccia Canada at our Complex and the support and guidance INS Québec will provide to the athletes and coaches reaffirms our role as an essential performance partner for high-performance sports in Québec and in Canada," comments Gaetan Robitaille, President and Chief Executive Officer of INS Québec. "We are impatient to contribute to the team's international success, thanks to the expertise of our integrated support team. "
INS Québec experts will support the national squad in biomechanics and nutrition, as well as mental preparation, physiology and physiotherapy. The athletes also have access to other services provided by the sports-medicine clinic, such as massage therapy, sports medicine, neuropsychology, neurokinesiology, osteopathy or orthoptics.
About the Institut national du sport du Québec | www.insquebec.org
The Institut national du sport du Québec is a "Catalyst of dreams—one athlete at a time" and acts as a key performance partner for high-performance sports in Quebec and Canada. With its network of eight regional multi-sport training centres, 11 single-sport training centres and its Complex at Olympic Park which is home to eight high-performance training groups, INS Québec offers sports medicine, sports science and personal development services to athletes on Canadian national teams training in Quebec, next-generation athletes, high-performance coaches and sports. A member of the Canadian Olympic and Paralympic Sport Institute Network, INS Québec serves more than 500 high-performance athletes, 2,000 next-generation athletes and the nearly 900 coaches who train them.
INS Québec receives support from the Ministère de l'Éducation et de l'Enseignement supérieur, Sport Canada, Own the Podium, the Canadian Olympic Committee, the Canadian Olympic Foundation, the Canadian Paralympic Committee and the Coaching Association of Canada, in addition to private partners such as CISCO, Bell, Mondo, Teknion | Roy & Breton, Côté Fleury, Inaxsys, B2dix and Sports Experts.
About Boccia Canada | www.bocciacanada.ca
Boccia Canada is the boccia delivery arm of the Canadian Cerebral Palsy Sports Association (CCPSA), the National Sport Organization for the Paralympic sport of boccia. Boccia Canada is focused on providing athletes and individuals of all ages and skill with the chance to play a unique Paralympic sport. CCPSA and its provincial partners cooperate as a proactive force to facilitate the development of equitable and fair sporting opportunities for athletes with cerebral palsy and related disabilities.
About Boccia
Boccia is a Paralympic sport of precision and strategy similar to lawn bowling or curling, played by athletes with Cerebral Palsy, Muscular Dystrophy and related disabilities. It is one of only two Paralympic sports that do not have an Olympic counterpart. Athletes compete in one of four sport classes based on their level and type of disability: BC1, BC2, BC3 and BC4. For more information on boccia, visit www.bocciacanada.ca.
– 30 –
SOURCE: www.insquebec.org
Information:
Evelyne Déry
Communications Coordinator, INS Québec
514-255-1000 extension 243 | 514-668-2968
Kaymin Roorda
Coordinator, Marketing and Communications, Boccia Canada
613-748-1430 extension 3 | 613-806-5669
BOCCIA BECOMES 1ST PARALYMPIC-ONLY SPORT AND 9TH HIGH-PERFORMANCE TRAINING GROUP TO TAKE UP RESIDENCE AT INS QUÉBEC