VANCOUVER – March 11, 2016 – The Canadian Cerebral Palsy Sports Association (CCPSA) launched a new brand aimed at elevating the Paralympic sport of Boccia across the country, creating awareness beyond the current boccia community, and enticing, engaging and inspiring others to become involved with the sport. The Boccia Canada brand launch coincided with the start of the 2016 Canadian Boccia Championships being held in Surrey, British Columbia, March 11-13th.
"Boccia started as a sport for athletes with cerebral palsy, but it has become much more than that, and it was time that our brand reflected the diversity of our sport. We are truly excited to launch the Boccia Canada brand, extending our reach provincially, nationally and internationally, and demonstrating that we are leaders in the sport," stated Peter Leyser, Executive Director, Boccia Canada. "We thank the many stakeholders and partners that have participated in the consultation and the work leading-up to this day."
The logo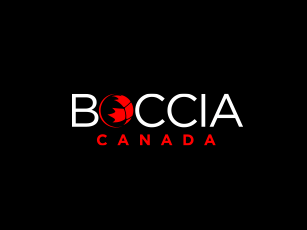 The Boccia Canada logo is clean, simple, and professional. The red stands alone to make the claim that we are unmistakably Canadian. The logo represents one ball – symbolic of the shot boccia athletes always take. The maple leaf is positioned in a fashion to make the ball appear to be in motion – because CCPSA is always forward moving and forward thinking. Finally, the maple leaf is also representative of a flame, symbolic of the Paralympic torch – because we strive to be the best.
The website
A new Boccia Canada website is now live and full of information on the sport including rules, how to get involved, and details about the Canadian Boccia Team: www.bocciacanada.ca
Supporting the Development of the Brand
Creative development for the Boccia Canada brand was led by St. John's based marketing and advertising agency OPEN Communications. The project is funded in part by the Government of Canada.
About Canadian Cerebral Palsy Sports Association
The Canadian Cerebral Palsy Sports Association (CCPSA) is an athlete focused national organization administering and governing sport opportunities targeted to athletes with cerebral palsy and related disabilities. CCPSA and its provincial partners cooperate as a proactive force to facilitate the development of equitable and fair sporting opportunities for our athletes.  CCPSA is the National Sport Organization for the Paralympic sport of boccia.
For more information contact:
Peter Leyser
Executive Director, Boccia Canada
(613) 748-1430 ext. 1
pleyser@bocciacanada.ca
Boccia Canada Brand Officially Launched