(April 29, 2016- Montreal, QC)
The action continued on Friday at the Boccia World Open at Defi Sportif AlterGo, with five Canadians advancing to the quarter final round after the final day of pool play. The Canadians were led by Marco Dispaltro (Montreal, QC) and Alison Levine (Montreal, QC) who both finished at the top of their pools. They were joined by teammates Eric Bussiere (Arthabaska, QC) , Hanif Mawji (Burnaby, BC) and Adam Dukovich (Ottawa, ON).
Bussière finished pool play with a strong 4-2 win against Maria Ruiz, an experienced ramp player from Argentina. "It was a very close match but I dominated it by staying calm and keeping my game focused. I took one point in every end, but in the last one she also took two points since we both had balls touching the jack".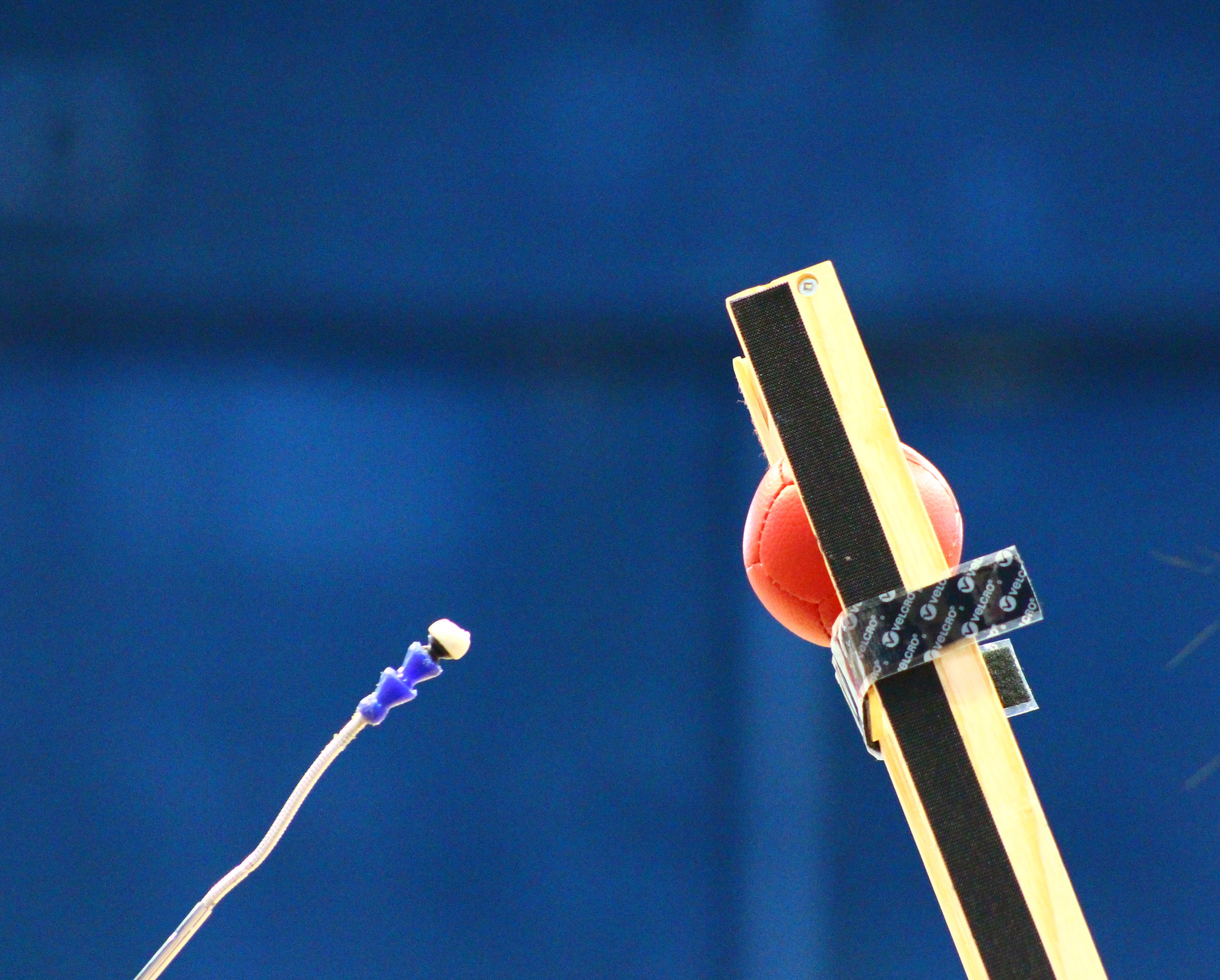 Dukovich completed the day with one win and one loss. "I had two good games, although I actually feel I played better in the game I lost. I have a good feeling about tomorrow".
The remaining Canadian athletes did not advance despite solid performances. Iulian Ciobanu's tournament ended with a tough overtime loss to Samuel Andrejcik of Slovakia, who is currently ranked 11th in the world. Ciobanu played a strong game but ultimately lost in overtime on the final ball to finish out of the playoffs.
After a strong day on Friday, Paul Gauthier (Vancouver, BC) faced steep competition in world number two Hansoo Kim of Korea. Kim was able to stonewall the veteran Gauthier, ultimately taking the game 8-0 and ensuring he did not advance. It was a good learning opportunity for Gauthier as he prepares for his sixth Paralympic Games in Rio.
Rookie athletes Josée Lamothe (Trois-Rivieres, QC), Benoit Ostiguy (Montreal, QC), Mike Mercer (St. John's, NF) and Philippe Lord (Montreal, QC) finished their first international tournament having learned a great deal and looking to build on their experience. Lamothe played her strongest game yet, tying Russian Ekaterina Sedova 3-3 before losing in a tie-break. Playing in her first international tournament, Lamothe grew visibly more confident with each game, always pushing her opponents and winning at least one end in each game. Benoit Ostiguy posted his first international win against Will Hipwell. Philippe Lord finished the tournament with a 7-1 loss to Tatsuyuki Kako of Japan. Newfoundland's Mike Mercer finished the day with a 6-1 loss to Yuki Umemura of Japan.
Coach Kristin Dorrance also appreciated the opportunity to learn in her first international event at home. "I am very pleased with what I am seeing and I am extremely happy about the success of the athletes. As this is my first international event as a coach I am enjoying the experience and learning a lot from my fellow coaches."
The medal rounds take place on Saturday, April 30th at Maurice Richard Arena
The domestic invitational component of the Defi Sportif also started on Friday, with athletes from across Canada and the United States competing until Sunday, May 1st. Complete results for the domestic competition can be found online at www.defisportif.ca.
The competition can be watched online here: http://tvgo.ca/defi/#defi
Five Canadians Advance to Quarter-finals at Boccia World Open at Defi Sportif AlterGo