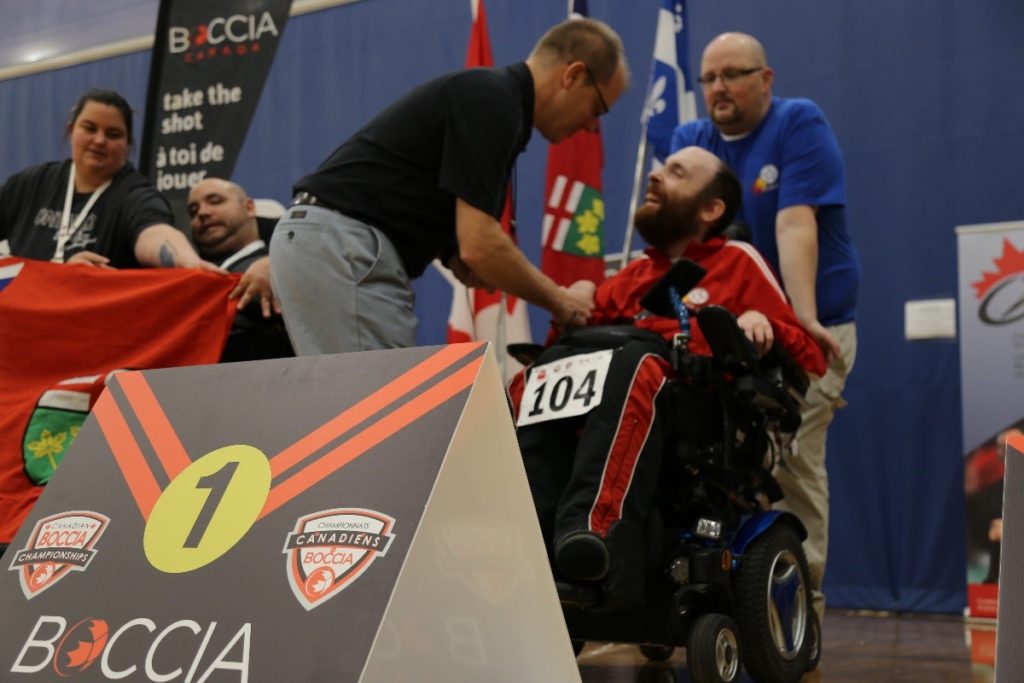 July 26, 2019 (Ottawa, ON) – Boccia Canada is pleased to announce that SportAbility will be the official hosts of the 26th Canadian Boccia Championships at the Pacific Institute for Sport Excellence (PISE) in Victoria from November 27 – December 1, 2019.
The Championships were last held in British Columbia in 2016 but this marks the first time the city of Victoria will host the event.
"I've been waiting my whole career to play in a national championships at home" says local athlete Chris Halpen. The Victoria resident is a member of the Screamers Boccia Club, a Parapan Games medallist, and veteran of many national teams.
Since its inception, the Canadian Boccia Championships have showcased talented athletes with a wide variety of disabilities from across the country every year.
This year's Championships will include individual competition in six divisions, along with pairs and team events.
"We couldn't be happier to bring the national championships to Victoria this year," said Jennifer Larson, Program Manager. "SportAbility and their partners have been working hard to grow and develop boccia in British Columbia and their efforts are paying off, with more athletes and volunteers being introduced to the game. This is a great opportunity for people to see top level athletes in action before the Paralympics next year."
SportAbility Executive Director, Ross MacDonald, is looking forward to a display of first class boccia performances.
"SportAbility is proud to host the Canadian Boccia Championships once again and have the opportunity to engage with new volunteers and community partners with the goal of strengthening the boccia programming on the island. We look forward to welcoming athletes and officials from across the country as they showcase boccia at the highest level."
The Championships will be livestreamed for those wanting to catch the action at home. A schedule and link will be available on the Canadian Boccia Championships website and on Boccia Canada's social media.
Entrance is free for anyone interested in coming to PISE to see the competition live. PISE has accessibility built into its infrastructure and has been home to many other first-class competitions including the 2018 CCAA Men's Volleyball National Championship and the 2019 British Columbia Boccia Provincial Championships.
Victoria to Host Canadian Boccia Championships for First Time in 2019