For Immediate Release
December 20, 2016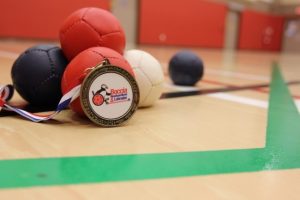 (St. John's, NL) Boccia NL alongside Easter Seals NL hosted their fourth annual Provincial Boccia Championships this past November. This tournament provided an opportunity for all athletes from all over Newfoundland to participate in a sanctioned event. It also provided an opportunity for athletes to gain national ranking points building towards their national profile.
Overall the tournament was a huge success and supported by the community with many volunteers, family members and friends who attended. There were three clubs who participated totalling nineteen athletes altogether. In addition to the athletes, a total of 25 volunteers stepped out to make this event happen.
Athletes from all different levels participated from beginners to national team members. Once the championships were finished a training camp was hosted by Boccia Canada Coach Ed Richardson, where the next generation of athletes were able to come and build their skills. This was an extra opportunity for these athletes to learn from a national development coach.
Winners were declared in three different classes; BC1/3 (combined class), BC2 and Open class. Each class is determined by functional ability of the athletes so that a level playing field is available for athletes of varying abilities. The division winners were:
BC1 / 3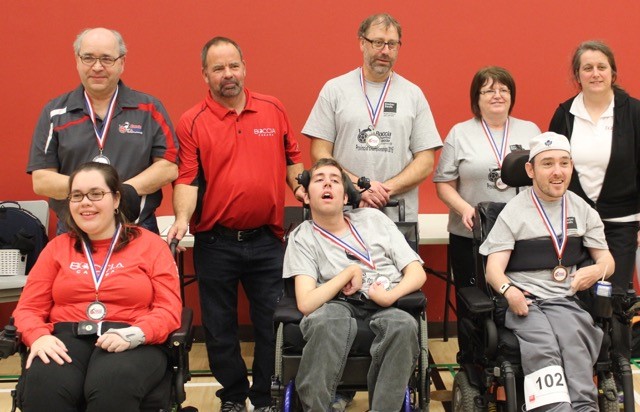 Gold: Dan Primmer (BC3)
Silver: Lois Martin (BC1)
Bronze: Stephen Westcott (BC1)
BC2
Gold: Hayley Redmond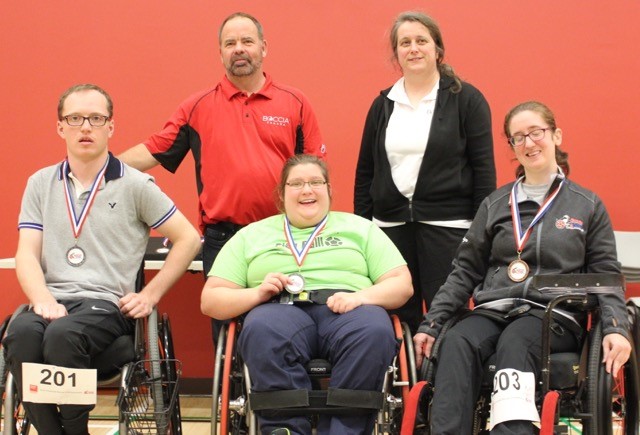 Silver: Mike Mercer
Bronze: Kristyn Collins
Open
Gold: Joanna Byrne
Silver: Olivia Ash
Bronze: Nikki Kennedy
Final words from Eileen Bartlett, Boccia NL Director, to those who attended the tournament, "Congratulations to all the athletes who participated. Thank you to the many volunteers who filled the various roles. Without their work the tournament just wouldn't happen."
BOCCIA PROVINCIAL'S HOSTED IN ST. JOHN'S NEWFOUNDLAND TO CAP OFF THE YEAR